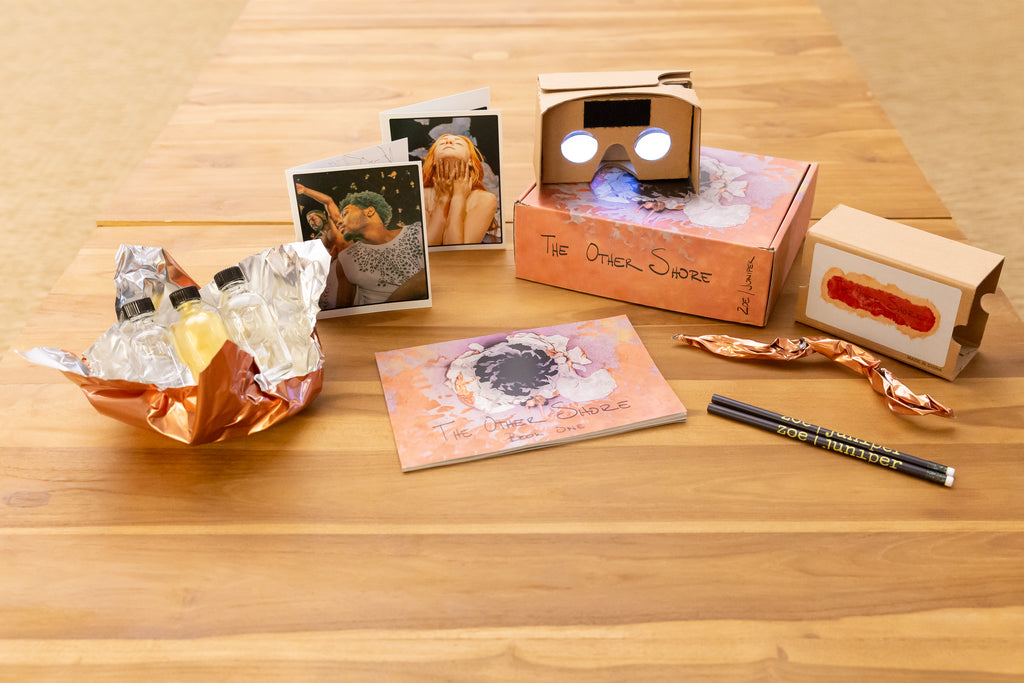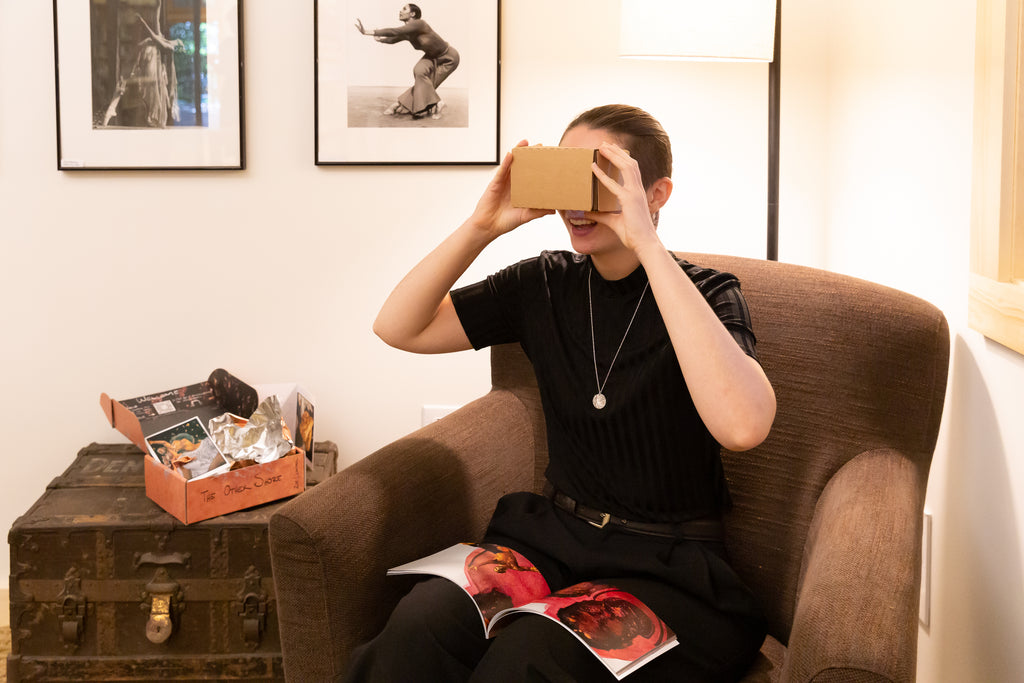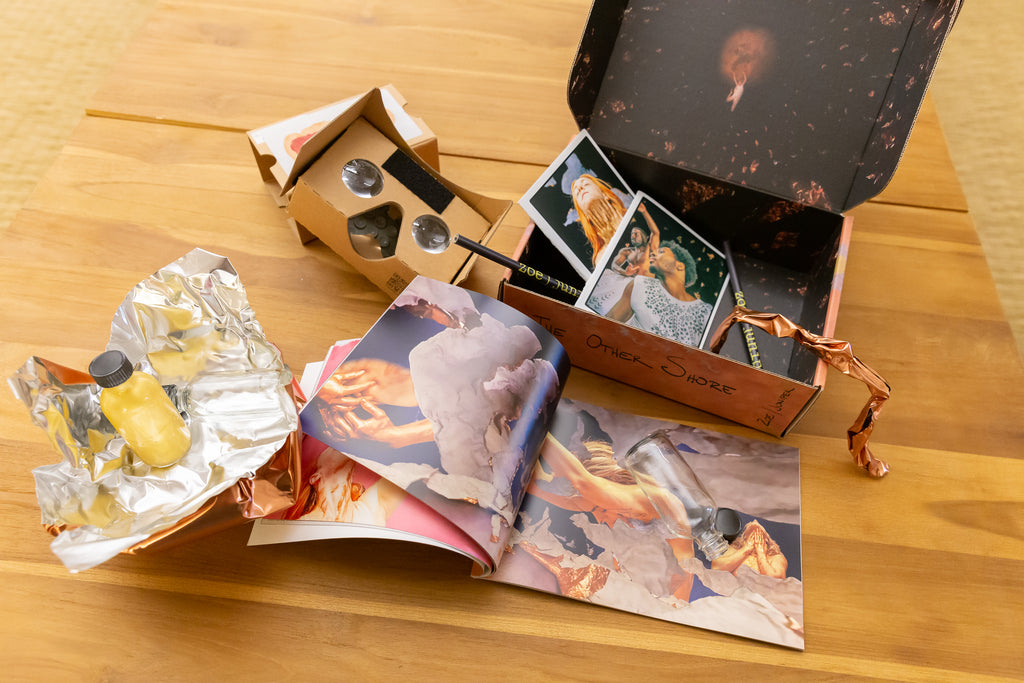 ZOE | JUNIPER Virtual Experience & Art Box
$50.00
Seattle-based dance and visual artist Zoe Scofield radically reframes and repositions the relationship between performer and viewer in The Other Shore, conceived and directed alongside longtime collaborator and visual artist Juniper Shuey with Sara Brown, Evan Christian Anderson, Meredith Glisson, Lilach Orenstein, and dancers. With your purchase you are mailed a special box that includes VR goggles to be used to experience a series of Virtual Reality videos. Additionally, the box contains an art book and other art objects.  Accessed via the contents of the box, The Other Shore can happen on demand any time once you receive your box in the mail. 
Part one of a multi-year, three-part series building on work that premiered at the culmination of a Pillow Lab residency in 2018, The Other Shore seeks to heighten audience senses and expand the possibilities of perception, power, and what dance can do.
Residency and production support by Jacob's Pillow Dance Festival, On the Boards, MASS MoCA, Carolina Performing Arts, and nueBOX Phoenix.